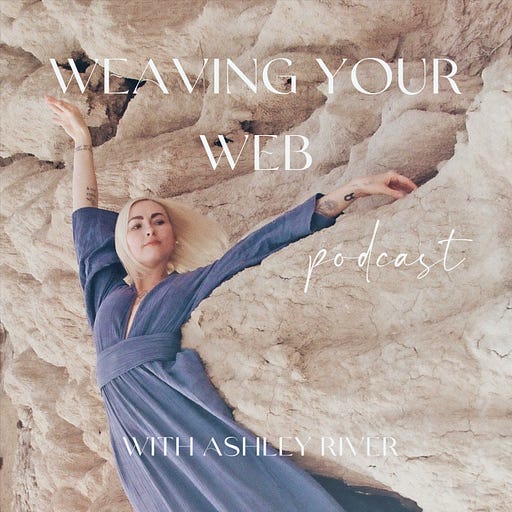 Jul 12 • 34M
Reclaiming Health Sovereignty Bonus Episode
Weaving Your Web exclusive bonus episode for substack subscribers!
Ashley River — Artist, Author, Threshold Doula, Feminine Creative Liberation Guide and Creator of Soul Tattoos® brings you "Weaving Your Web", a podcast where we are reclaiming our creative alchemy to find the freedom to weave the webs of our lives from a place of feminine desire, soul truth, and the roaring rivers of wisdom that flow through us all.
In this bonus podcast episode for Substack subscribers Sara Gensmer and I explore my personal symptoms as an oracular tool to spiritual and creative wholeness. We talk more about mineral and hormone balance and the energetics of estrogen and progesterone. I also share a little bit about my experience with covid as a ceremonial karmic clearing process, w…
Listen to this episode with a 7-day free trial
Subscribe to
Ashley's Substack
to listen to this episode and get 7 days of free access to the full post archives.