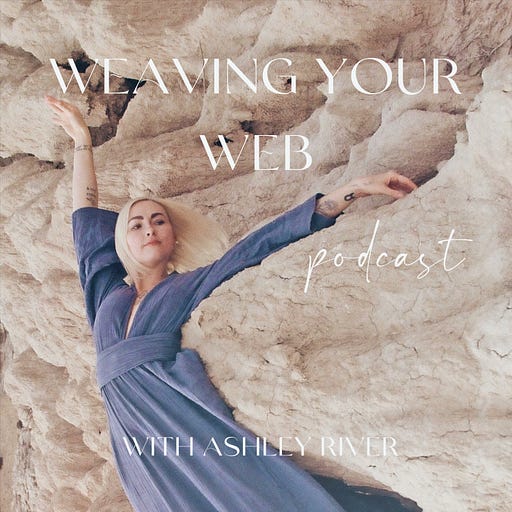 Mar 24 • 41M
Weaving Sovereign Healing
Ashley River — Artist, Author, Threshold Doula, Feminine Creative Liberation Guide and Creator of Soul Tattoos® brings you "Weaving Your Web", a podcast where we are reclaiming our creative alchemy to find the freedom to weave the webs of our lives from a place of feminine desire, soul truth, and the roaring rivers of wisdom that flow through us all.
In this episode Ashley asks two important questions for your spiritual/healing journey:
Are you integrating your healing? And, are you being discerning around what healers/teachers you are choosing to support you on journey?
In this episode we discuss:
What integration actually is?

Why you are not actually empowered in your healing

Understanding the root of a healing crisis

Why we must focus on our foundation and security before expansion

Noticing the gap in reality between yourself and your healers/teachers/guides

Weaving from integration and empowerment vs. weaving from fear and outsourcing your power

Superficial spiritual healing vs. sovereign soul level healing

The influence of Saturn in Pisces

What to look for when choosing your healing support team

What being a healer means